WELCOME: No Matter what your present or past status in the Catholic Church, no matter your personal history, age, race or background, you are invited, welcomed, accepted and loved at Sacred Heart Catholic Parish in Brewster.
---
Please register with Flocknote to receive email/text notifications from the parish. Click the "Register Email" link above or click here to register
---
---
ANNOUNCEMENTS
Public Masses
Attendance is limited to 60 persons. You must register for the Mass time you want to attend (Only one Mass attendance per week please). Please arrive for Mass 15 minutes early. To register for Mass click here.

Mass times are at:
Saturday (Spanish) 7:00 PM
Sunday (English) 8:30 AM, (Spanish) 2:00 PM.
Sacred Heart Parish Public Mass Guidelines
Under the Phase 2 guidelines, as outlined by WA State and Bishop Daly, the following requirements have been mandated:
• Face masks are required for anyone 3 years of age or older and must be worn to enter.
• We are limited to 25% of building seating capacity.
• Registration is required for attendance.
• The primary entrance will be through the Main door.
• Social gathering before and after Mass is prohibited.
Please remember that Bishop Daly has granted dispensation from attending Mass during the pandemic crises. Those over age 65 or with health issues should consider the risk before deciding to attend Mass in person.
It is our desire that everyone is to be able to attend mass; however, the COVID-19 pandemic remains of considerable concern for all of us. We will take and encourage everyone to use reasonable precaution; but we cannot assure that everyone is 100% shielded from this virus. We recognize that our success relies upon everyone participating to help us be successful in maintaining a safe environment.
Sunday Mass will still be available online on Facebook at 11:00 AM in English and 2:00 PM in Spanish for those who wish to attend mass via the internet.
Sunday Masses Twisp and Brewster (Livestream)
Prayer of Spiritual Communion
My Jesus, I believe that You are present in the Most Holy Sacrament.
I love You above all things, and I desire to receive You into my soul.
Since I cannot at this moment receive You sacramentally,
come at least spiritually into my heart. I embrace You. Amen.
Sunday (English) 8:30 AM (Facebook)
Sunday Mass (Spanish) 7PM Saturday and 2:00 PM Sunday (Facebook)
Sunday Mass (English) 11:00 AM (Facebook)
---

Ash Wednesday and Good Friday are obligatory days of fasting and abstinence for Catholics. In addition, Fridays during Lent are obligatory days of abstinence.
For members of the Latin Catholic Church, the norms on fasting are obligatory from age 18 until age 59. When fasting, a person is permitted to eat one full meal, as well as two smaller meals that together are not equal to a full meal. The norms concerning abstinence from meat are binding upon members of the Latin Catholic Church from age 14 onwards.
If possible, the fast on Good Friday is continued until the Easter Vigil (on Holy Saturday night) as the "paschal fast" to honor the suffering and death of the Lord Jesus and to prepare ourselves to share more fully and to celebrate more readily his Resurrection. Information from USCCB's Fast and Abstinence Resource Page
---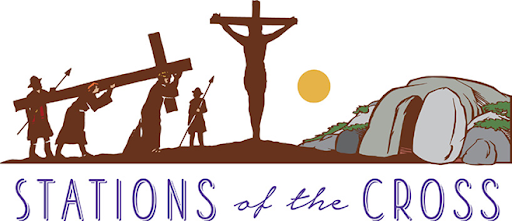 Every Friday of Lent
Brewster – 7:00 pm Viacrucis (Spanish)
Twisp – 6:00 pm (English)
---
Lenten Alms Change Lives
Each Lent, Catholic families across the country unite to put their faith into action through prayer, fasting and almsgiving. Through CRS Rice Bowl, families learn about how our sisters and brothers across the globe overcome hardships like hunger and malnutrition, and how through Lenten alms, we have the power to make the world a better place for all. – CRS Rice Bowl
If you were not able to come in person to church to pick up the rice bowl materials, online giving is available. Other Lenten resources such as videos, photos, and prayers are also accessible online. Please check out some of the resources below.
Take a virtual journey to Madagascar, El Salvador, and Timor-Leste! Click here – – > crsricebowl.org.
Be sure to check out their inspiring stories of hope, from Week 1 to Week 5 and Holy Week. Try out the meatless recipes for each Friday during Lent.
Here are some Liturgical Resources provided by CRS Rice Bowl for your spiritual growth and journey during the Lenten season.
For online donation to the Rice Bowl, click here.
---
A Guide to Making Good Decisions for the End
of Life: Living Will and Durable Power of
Attorney
The Bishops of Washington State and the WSCC have prepared this booklet as a resource to assist in making choices about health care and in communicating decisions to others. Our Catholic faith encourages prayerful reflection on death and responsible preparation for it in light of Church teachings.
English Version
Spanish Version
EOL Booklet Order Form PDF
Please remember Sacred Heart Parish in your will.
---
Bishop Thomas Daly October 10, 2020 – Updated COVID-19 Guidelines
Bishop Thomas Daly has issued new directives for parishes in the diocese of Spokane. Pastors have been given time to review and implement the plans as appropriate for their parishes. Please click on the link below to read the full set of new guidelines.
Basic Practices (the Three W's):
Parishes are to develop infection control protocols for their gatherings that incorporate these basic practices:
• "Watching Distance" – Individuals should observe physical distancing by maintaining no less than six feet between people not of their household.
• "Wearing Masks" – Parishioners are required to wear face coverings whenever they are indoors for Mass, excepting the reception of Holy Communion. A mask is not required if it cannot be worn reliably or if it aggravates breathing difficulty or another health risk. Priests are instructed to wear masks during distribution of Holy Communion.
• "Washing Hands" – Hand washing and the use of hand sanitizer upon entering the church / gathering space is strongly encouraged.
---
As bills continue to arrive, please remember to continue your generous donations to Sacred Heart parish. We now have on-line giving. Click here to donate online.
Of course, you may continue to mail your donations if that is your preference to:
Sacred Heart Parish-Brewster
PO Box 548
Brewster, WA 98812

Thank you so much!
A medida que continúan llegando las facturas, pero las facturas y los pagos continúan llegando a la parroquia. Recuerde continuar sus generosas donaciones a la Parroquia del Sagrado Corazón. Para donar electrónicamente, haga clic aquí.
Para enviar su donación por correo, envíe sus donaciones a:
Parroquia del Sagrado Corazón-Brewster
PO Box 548
Brewster, WA 98812

¡Muchas Gracias!
---
---
A Message from Catholic Charities of Central Washington
Having a baby and raising a family is an incredible experience, but the journey of parenting is sometimes a struggle and families and moms may need help along the way. Whether you just found out you are pregnant, are a new mom or a new dad, or are juggling the demands of parenthood, all families need a community to support them.
PREPARES is a nurturing response of the Catholic community in Washington state, open to all, to provide meaningful, local and sustainable support to mothers, fathers, and families as they nurture their children through pregnancy and early childhood. Volunteers at the PREPARES program offer support and activities for families from pregnancy to your child's fifth birthday.
Website: PREPARES of Eastern Washington
Facebook: https://www.facebook.com/preparesforlife/
YouTube: https://www.youtube.com/watch?v=RwQinhD6VAg&t=43s
---
Online Resources
---
Spiritual Communion
As part of our continued response, LTP has compiled free prayer resources in English and Spanish, free Virtual Gathering offerings, and more for you, your parish, and your family and friends. For a complete list of free resources available to you throughout this crisis, click here: Liturgy Training Publications (English and Spanish)
---
– Televised Masses –
Article from Our Sunday Visitor: Does TV Mass "count"?

CatholicTV
Live Mass from the Basilica of the Sacred Heart at Notre Dame's campus in South Bend, Indiana.
10:00 AM ET every Sunday
9:30 AM ET Monday-Friday

St. Patrick's Cathedral
Live Mass from St. Patrick's Cathedral in New York.
10:15 AM ET every Sunday

Spanish Masses:

CatholicTV
8:00 AM, 5:30 PM, 10:00 PM ET every Sunday

San Fernando Cathedral
Live from San Fernando Cathedral in San Antonio, Texas.
8:00 AM, 12:00 PM every Sunday
– Prayer Resources –
– Daily Scripture –
USCCB Daily Readings
The daily readings in English from the USCCB.

Lecturas del Dia
The daily readings in Spanish from the USCCB.

You may also subscribe to receive the Daily Readings from the USCCB in your email every morning.
---